SPECIAL OFFER: BUY 2 GET 1 FREE
(ADD 3 TO CART FOR DISCOUNT TO APPLY)
Aloe Vera Plus (200:1 Concentrate)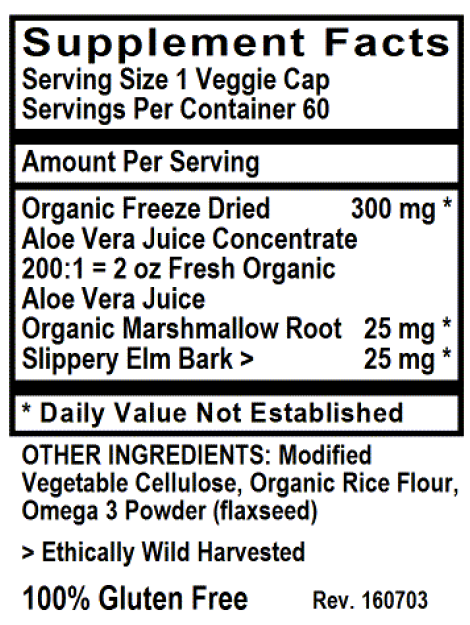 Aloe Vera use can be traced back 6,000 years to early Egypt. It is known as the plant of immortality. Traditionally, aloe was used topically to heal wounds and for various skin conditions, and orally as a laxative. In addition to its traditional uses, people take aloe orally to treat a variety of conditions, including diabetes, asthma, epilepsy, and osteoarthritis. People use aloe topically for osteoarthritis, burns, sunburns, and psoriasis. Aloe Vera also boosts your immune system and acts as a powerful antioxidant.
7 Lights Aloe Vera Plus contains a 300 mg. blend of Fresh Aloe Vera per capsule derived from Fresh Organic Aloe Vera Juice. Each capsule is equivalent in potency to 2 oz. of fresh aloe vera juice. Each capsule also contains a 25 mg. blend of Slippery Elm Bark and Marshmallow Root to enhance its medicinal benefits with regard to stomach related health problems and various digestive issues.
All of 7 Lights Herbal Supplements contain the highest quality herbals you will ever come across in the supplement industry. Most of them are organic certified herbs and the few that aren't do not contain any pesticides and have not been irradiated. Many of our herbs are actually grown domestically in a controlled environment to assure purity and quality. What's even better is these products compete with all the leading national brands you'll find in health food stores at an estimated 25% less than their suggested retail prices.
*These statements have not been evaluated by the FDA. This product is not intended to diagnose, cure, treat, or prevent any disease.