SPECIAL OFFER: BUY 3 GET 1 FREE
(ADD 4 TO CART FOR DISCOUNT)


7 Lights Now Offers Alpha Lipoic Acid In 300 mg Capsules.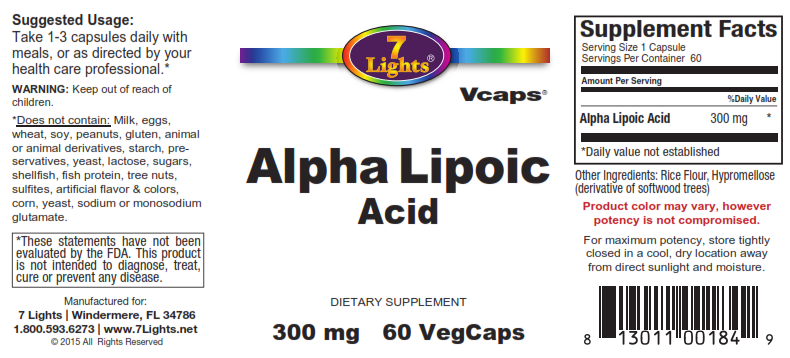 Alpha Lipoic Acid (ALA) is called the universal antioxidant. Alpha Lipoic Acid (ALA) works well with other antioxidants to further support their benefits.
ALA revitalizes the underlying structure of your skin and helps support good health.


ALA is a powerful fat and water-soluble antioxidant. ALA d
irectly recycles vitamin C and indirectly recycles vitamin E, providing additional antioxidant protection.

ALA
is an important component in the energy production process in the cells.


Alpha Lipoic Acid is a unique lipid and water soluble antioxidant that is a cofactor in energy production; helping to regulate glucose metabolism. ALA also promotes the synthesis of glutathione; a critical component of the body's endogenous antioxidant network.

*These statements have not been evaluated by the FDA. This product is not intended to diagnose, cure, treat, or prevent any disease.