THE CIRCULATION SUPER
FOOD
PROVIDES NATURAL SUSTAINING ENERGY
INCREASES NITRIC OXIDE LEVELS
SPECIAL OFFER: SAVE $5 PER CANISTER WHEN BUYING 4 OR MORE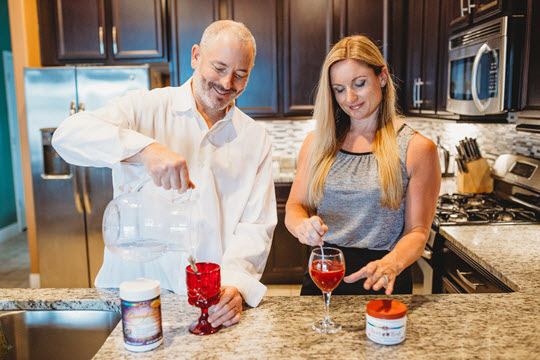 BEETS: THE CIRCULATION SUPERFOOD
When it comes to nutrient dense superfoods beets are one of the superstars. Just cut open a raw beet, and you can see the dark beet red color oozing out. Pure beet juice purifies, oxygenates and energizes the body.
Beets contain numerous potent phytonutrients such as betanin, vulgaxanthin, lutein zeaxanthin and carotenoids. Some of the antioxidants contained in beets are in higher concentrations compared to many other vegetables. Beets are excellent for providing antioxidant, anti-inflammatory and detoxification support to the body.

Part of what sets beets apart from other vegetables is the broad range of impact they have on the body's health. Beetroot has unique epoxyxanthophyll carotenoids which when working in conjunction with the broad spectrum of phytonutrients were found to be particularly beneficial to the body's nervous system. Beets also contain valuable minerals, vitamins and amino acids such as folate, potassium, manganese, vitamin C, magnesium, tryptophan, iron, copper, and phosphorus.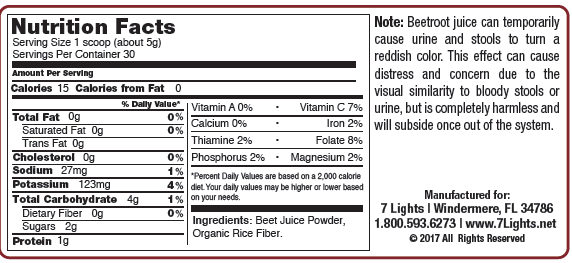 The biggest reason for consuming beet juice is the impact it has on the body's nitric oxide levels. Recent scientific research has made the connection between dietary nitrates and lower rates of cardiovascular disease. Dietary nitrate has been demonstrated to have a range of beneficial vascular effects, including enhancing exercise performance in healthy individuals and patients with peripheral arterial disease. The best way to increase the body's nitric oxide levels is to consume more foods that contain dietary nitrates. Not surprisingly, beets have been shown to be one of the best sources of dietary nitrates. This is why cardiovascular doctors and medical agencies are beginning to examine beets and fund studies into how they can assist the body in lowering heart disease.

One of the most effective ways to obtain maximum nutrient density from your vegetables is to juice them. The concentrated amount is many times the strength you