7 Lights Complete All-In-One Multivitamin, Mineral & Phytonutrient Formula (Quart Size)


Provides Comprehensive Nutrition with Potent Alkalizing Complexes In Delicious Liquid Flavor For Rapid Absorption

7 Lights Complete Combines:

A base of Organic, Plant-based Multi-Vitamin, Multi-Mineral, Whole Food, and Comprehensive Wellness Nutritional Support.

You Can't Buy a Better Multi-Vitamin, Multi-Mineral Supplement that Delivers Serious Acid Alkaline Balancing Support Too!

The formula is also infused with one of Mother Nature's most prized gifts: Super-Concentrated Fulvic and Humic Acid. These natural organic acids are designed to radically enhance nutrient delivery to the cells. Nutrients need to get to the cells to do their job of supporting or participating in all the biochemical and metabolic processes that take place in our bodies. These metabolic processes support our health and wellness.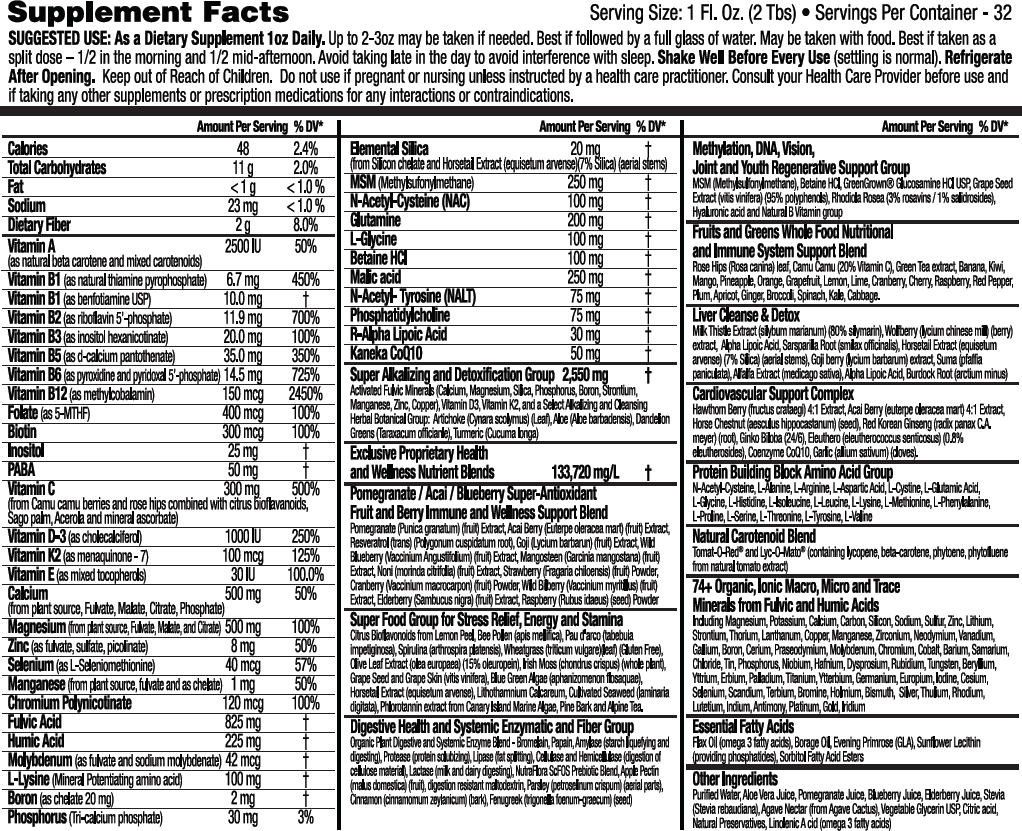 *These statements have not been evaluated by the FDA. This product is not intended to diagnose, cure, treat, or prevent any disease.