Natural Support To Help Manage Weight and Blood Sugar

Special Offer: Buy 4 Bottles & Save $5 Per Bottle (Add 4 To cart For Discount)

D2Metrix Plus is a new and improved blend of four natural ingredients that impact the major control points of carbohydrate metabolism, which results in normalizing blood glucose levels while supporting weight loss. It is 100% safe with the most effective ingredients in its category. D2Metrix Plus puts back into the food supply what nature intended all along.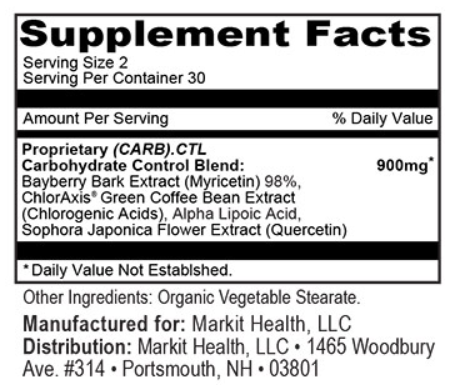 D2Metrix Plus is a combination of natural ingredients that helps control carbohydrate metabolism in many ways. The ingredients found in D2Metrix Plus have been heavily studied and selected for their individual support to the overall formula as well as the way they work together to achieve desired results.

The Four Ingredients are:

Myricetin: Bayberry Bark Extract 80%
Quercetin: Sophora Japonica Extract 95%
Alpha Lipoic Acid or ALA
Chlorogenic Acid 50%: Green Coffee Bean Extract

Myricetin

Bioflavonoids are found in fruits, especially berries and vegetables, and the particular bioflavonoid we use in D2Metrix Plus called Myricetin. Myricetin helps to reduce fat tissue development and the transport of glucose to fat stores.

Quercetin

A

ccording to data obtained in medical studies, quercetin has the ability to help reduce the number of fat cells and prevents

the formation of new ones. It also increases levels of adiponectin, a key hormone that stimulates metabolism of blood sugar and stimulates the activity of the AMPK enzyme, responsible for facilitating the burning of fat in a healthy way.

A study with healthy men found that 200 mg of quercetin enhanced friendly nitric oxide production and endothelial cell function (cells lining arteries), indicating improved circulation and natural support for blood pressure health.

Alpha Lipoic Acid

B

ecause

alpha-lipoic

acid can protect cells and neurons involved in hormone production, one benefit is it offers protection against diabetes. In dietary supplement form, ALA seems to help improve insulin sensitivity and might also offer protection against metabolic syndrome, a term given to a cluster of conditions like high blood pressure, cholesterol,

and body weight.

Chlorogenic Acid

C
Customers Also Viewed
Popular Trending Products