SPECIAL OFFER: BUY 2 GET 1 FREE
(ADD 3 TO CART FOR DISCOUNT)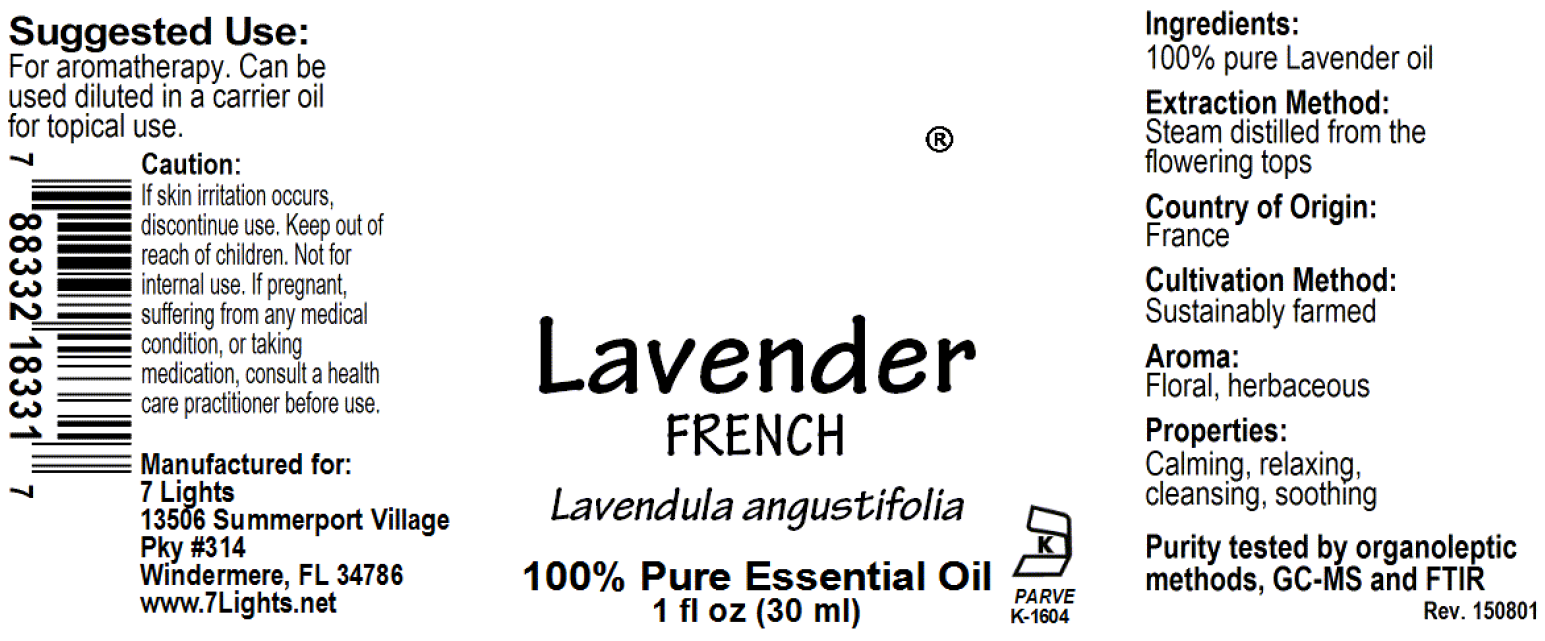 Lavender, French (Lavendula angustifolia) A native Mediterranean shrub, lavender is the most popular oil in aromatherapy for its wide array of properties, lack of toxicity and balanced aroma. It is steam distilled from the flowering tops. This French lavender is standardized to have a minimum ester content (linalyl acetate) of at least 40% to ensure a consistent floral scent. Among many therapeutic and healing properties, it has calming, soothing and relaxing effects. It is one of the only essential oils that are safe for undiluted use. The aroma is a soft, powdery floral that blends well with any oil.
Quality of Essential Oils Our 100% pure essential oils are highly concentrated botanical oils and are never adulterated. All of our oils are validated by GC-MS (Gas chromatography-mass spectrometry) and FTIR (Fourier transform infrared spectroscopy) to positively identify the oil. Most importantly, each oil gets inspected by organoleptic methods. The primary organoleptic indicator of quality for essential oils is olfactory evaluation or smell by someone trained in aromatherapy. The oils are also physically inspected for color, clarity, and viscosity. We source our essential oils by quality, not price, to ensure the best grade for aroma therapeutic use.
Full Disclosure We want to supply consumers with all the information available regarding our essential oils. All of our labels list the latin/botanical name of the plant, extraction method, plant part used for extraction, country of origin and cultivation method.
Extraction Methods of essential oils can be a good indication of quality. We choose essential oils that are steam distilled and cold pressed to ensure purity and avoid any unnecessary processing chemicals.
-Steam Distillation During the process, the plant material is heated with water which produces a steam that contains the volatile oils from the plant. The steam is then cooled, which condenses the oil, and it is separated from the water and collected.
-Cold Pressing For citrus essential oils, the peel of the fruit is separated from the fruit, and the fruit is processed for juice. The peel is cold pressed, meaning no heat is used to ensure that the properties, including scent, are preserved during processing.
*These statements have not been evaluated by the FDA. This product is not intended to diagnose, cure, treat, or prevent any disease.