SPECIAL OFFER: BUY 6 AND SAVE $5 PER BOTTLE
UMAC Marine Phytoplankton Products
Restore, strengthen and balance your cellular system with UMAC-Core.
Concentrated Marine Phytoplankton (CMP) is a unique nutrient-rich blend of marine phytoplankton species. CMP is harvested naturally from the pristine temperate coastal waters of the northwest Pacific Ocean. It contains a unique blend of phytonutrients and naturally balanced composition of sea minerals. These phytonutrients are essential plant-based nutrients that promote proper metabolic functions; many of which exhibit promising effects in human physiology: general nutrition, cardiovascular, cholesterol, blood sugar, sleep, skin, neurological, vision, liver and energy.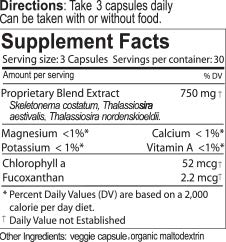 The oldest, most complete form of nutrition available
The abundance of micronutrients in marine phytoplankton have been shown to help maintain human cell membranes in structure and function; a vital element for cell detoxification and the overall metabolism of human cells.


From the pristine temperate water of the Pacific Northwest comes UMAC-CORE; a concentrated blend of these minute yet mighty microorganisms. Patent pending ingredient, Alpha 3 CMP (Concentrated Marine Phytoplankton), is a concentrated blend of marine phytoplankton species that contains dense micronutrients that support cellular health and promotes energy and vitality.


UMAC Marine Phytoplankton
Marine Phytoplankton contains high levels of antioxidants, and anti-inflammatory micronutrients to fuel metabolism and detoxification. They also stoke the fires of the Mitochondria, where cells make energy required to carry out their function. Through the process photosynthesis, marine phytoplankton harness life-sustaining solar energy. Our in-depth research has produced very compelling evidence that marine phytoplankton is highly beneficial for supporting cellular health and promoting energy and vitality.


UMAC Marine Phytoplankton Science
UMAC (Unique Marine Algae Concentrate) uses Alpha 3 CMP as the base of their products. Alpha 3 CMP is a unique nutrient-rich blend of marine phytoplankton harvested from the pristine temperate coastal waters of the northwest Pacific Ocean. It is classified as brown algae and is a blend of several species of marine phytoplankton. The turbulence created by the interaction of fresh water and ocean water draws from additional deep-water nutrients to create an exceptional cauldron of life to support a diverse array of marine phytoplankton species.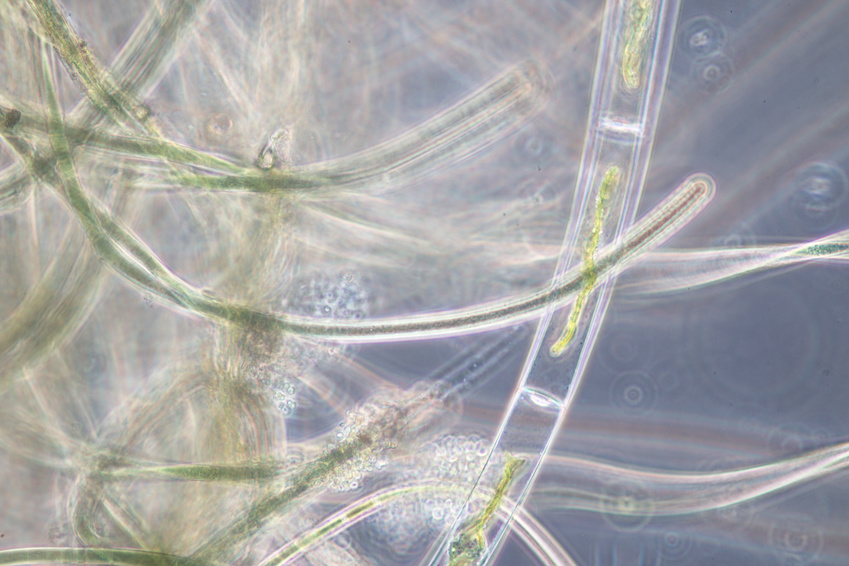 The proprietary patent-pending process harvests natural seawater, capturing the marine phytoplankton in million-liter tanks. This is the only known product to take natural marine phytoplankton communities containing a complete suite of marine trace elements in proportion to those found naturally in human tissue. Throughout this unique growing and harvesting process, quality control and testing is employed to ensure the highest quality products, providing assurance that no pathogens, toxins, heavy metals or contamination has occurred to the natural marine phytoplankton. The concentrated paste contains hundreds of species (primarily from the larger, nutrient-rich Bacillariophyceae classification commonly known as diatoms). Through the harvesting process the Company's proprietary technology breaks down the cellular walls, separating the silicate walls and releasing the nutrients that are otherwise encapsulated.


This process makes the nutrients immediately bioavailable. The raw paste at this point contains approximately 85% water. It next goes to a leading phytopharmaceutical manufacturer and private labeler in Vancouver, British Columbia, Canadian Phytopharmaceutical Corporation (CPC), which is fully certified Good Manufacturing Practices (cGMP) by Health Canada, where it is further concentrated, passing through the highest standard quality assurance procedures (sanitized and stabilized) to certify Alpha 3 CMP is safe for human consumption.


*These statements have not been evaluated by the FDA. This product is not intended to diagnose, cure, treat, or prevent any disease.