SPECIAL OFFER: BUY 3 GET 1 FREE
(ADD 4 TO CART AND DISCOUNT COMES OFF AT CHECKOUT)

TEMPLE GUARD represents one of the most complete, power-packed immune support formulas on the market. Each serving is bursting with all of the top products used for natural immune defense. If you want to protect your body then try TEMPLE GUARD.

TEMPLE GUARD is designed to help arm your body with Nature's Finest Immune boosting Herbs, Minerals and Vitamins all-in-one; many of which have been used for centuries from Hippocrates to Native Americans. Today, research proves their value scientifically. In order to live a healthier, productive and happy life our immune system needs added support. Life is filled with emotional, mental, physical and environmental stresses that can deplete our immune system. Everyday, we are exposed to stronger Bacteria and Viruses that challenge our immune systems. In order to combat life's challenges, we offer TEMPLE GUARD. Each ingredient has been uniquely selected for a variety of personal preferences and immune needs.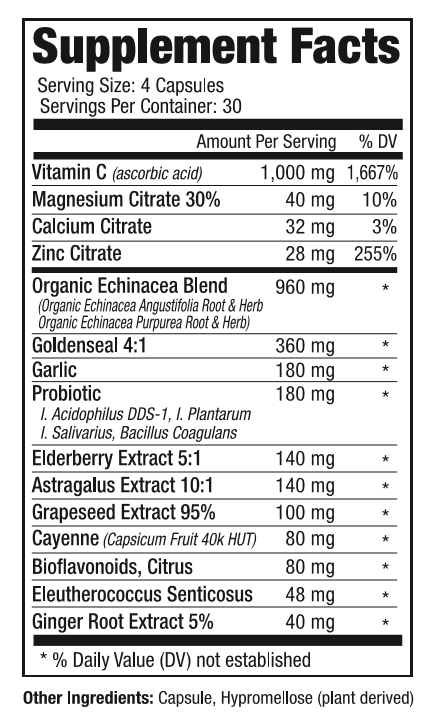 *These statements have not been evaluated by the FDA. This product is not intended to diagnose, cure, treat, or prevent any disease.