SPECIAL OFFER: BUY 2 GET 1 FREE!
(SELECT 3 IN CART FOR DISCOUNT TO APPLY)
A strong circulatory stimulant. Known as one of the best herbs for the entire cardiovascular system. May help with high blood pressure. Supportive to the heart, digestive system and immune system.
Heat Units ranges between 47,000-60,000 depending on the batch of peppers.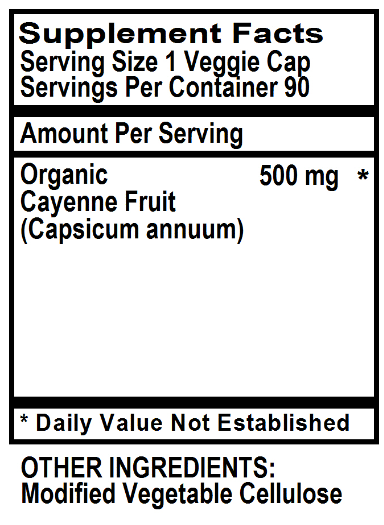 All of 7 Lights Herbal Supplements contain the highest quality herbals you will ever come across in the supplement industry. Most of them are organic certified herbs and the few that aren't do not contain any pesticides and have not been irradiated. Many of our herbs are actually grown domestically in a controlled environment to assure purity and quality. What's even better is these products compete with all the leading national brands you'll find in health food stores at an estimated 25% less than their suggested retail prices.
*This product is not intended to diagnose, cure, treat, or prevent any disease.