SPECIAL OFFER: BUY 2 GET 1 FREE!
(SELECT 3 IN CART FOR DISCOUNT TO APPLY)
Promotes a Healthy Inflammation Response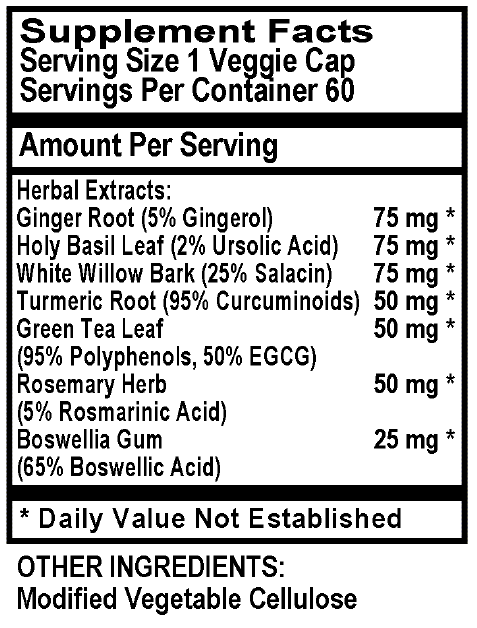 FULL SPECTRUM WHOLE HERB FORMULA

Inflacalm is a safe, all natural formula that helps calm inflammation, ease pain, and fight oxidative damage. This synergistic blend of herbs helps modulate the body's natural inflammation response by regulating numerous signaling pathway's; including the eicosanoid pathway involving COX and LOX enzymes.

Used For:

* Arthritis, tendonitis, bursitis
* Sports injury or physical overuse
* Aching joints or muscles
* Inflammatory conditions
* Acute & chronic pain management
* Fighting free radical damage
* Those wanting drug-free relief

Benefits:

* Helps reduce inflammation
* Increases circulation to joints and tissues
* Supports comfortable movement
* Provides cellular antioxidant protection
* No dangerous side effects


*These statements have not been evaluated by the FDA and are not intended to diagnose, treat,cure or prevent any disease.