SPECIAL OFFER: BUY 2 GET 1 FREE
(ADD 3 TO CART FOR DISCOUNT)

* Supplies 3 mg of fast acting Melatonin per serving.

* Goes to work in minutes.

* Tastes great.

* Safe to use for long-term daily use.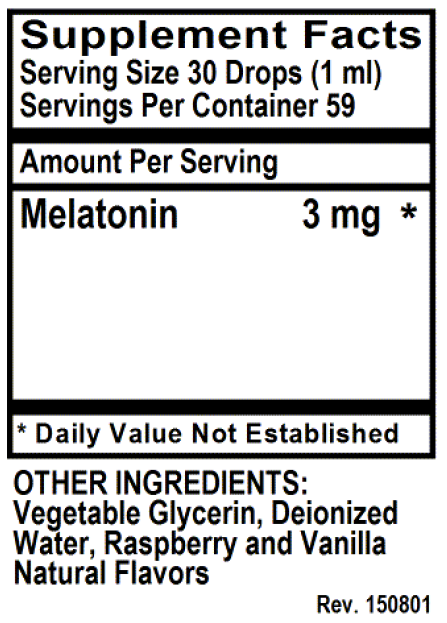 If you want to experience the benefits of melatonin then try our new liquid version. Simply hold under the tongue for a few seconds and it goes to work in minutes. No need to break down or process capsules or tablets. When your sleep is on the line you don't have time to wait.

Does Not Contain: Magnesium Stearate, Flow Agents, Fillers, Chemicals or Irradiated Ingredients.
All of 7 Lights Herbal Supplements contain the highest quality herbals you will ever come across in the supplement industry. Most of them are organic certified herbs and the few that aren't do not contain any pesticides and have not been irradiated. Many of our herbs are actually grown domestically in a controlled environment to assure purity and quality. What's even better is these products compete with all the leading national brands you'll find in health food stores at an estimated 25% less than their suggested retail prices.
*These statements have not been evaluated by the FDA. This product is not intended to diagnose, cure, treat, or prevent any disease.